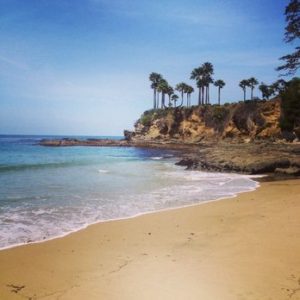 In 1998 Mike Czajkowski purchased a vacant lot of land in Laguna Beach, California with a beautiful view of the Pacific Ocean, with the intent of building a retirement home with his wife. Sixteen years and four separate development applications later, the lot remains undeveloped. Unfortunately for Mr. Czajkowski, his property happens to be the last remaining undeveloped lot on a hill in the Diamond Crestview subdivision surrounded by neighbors with fully developed homes. As you may suspect, the neighbors have enjoyed the open space of Mr. Czajkowski's lot, and have consistently fought construction of a home at every turn.
In this situation, the degree of influence that neighbors may exert on the Laguna Beach City Council to prevent development becomes a threshold legal issue, and one that Mr. Czajkowski has been addressing in court for the last two years. As you may suspect, a City Council is a political entity and this case is a textbook example of the undue influence of a large number of neighbors can exert over one homeowner. After four applications, the consistent theme of the objecting neighbors is the interference with their purely subjective "privacy" interests.
Yet it is axiomatic that construction of a home will have some impact on privacy. To address neighbor concerns, Mr. Czajkowski 's architect drastically curtailed the square footage, rearranged the locations of rooms, and designed sophisticated landscape screening measures. Mr. Czajkowski has met or exceeded every objective development standard articulated in the Laguna Beach City Code, including height and setback requirements. Indeed, the staff report submitted by the Laguna Beach Design Review Committee acknowledged that the proposed home will "not be detrimental to the public health, safety, convenience and welfare or injurious to property improvements in the City." After his latest design proposal, the head of the Laguna Beach Design Review Board acknowledged that privacy issues had been addressed. However, when two neighbors complained again about general privacy impacts, the Laguna Beach Design Review Board acquiesced and shot down the proposal.
This is a classic example of a governmental entity relinquishing its responsibility to independently assess the merit of an application by basing its decision exclusively on the subjective whim of a few neighbors. As the California Court of Appeal stated in Ross v. City of Yorba Linda (1991) 1 Cal.App.4th 954, 968, a city cannot deprive an individual of property rights by a "plebiscite of neighbors." Although a city should welcome the input of the citizenry when assessing any development application, it cannot base its decision solely on whims.
Kassouni Law currently represents Mr. Czajkowski in the California Court of Appeal, where he will find a judicial body divorced from the influence of local politics and the whims of neighbors.