Appeals Lawyer Los Angeles, CA
Appeals Lawyer Los Angeles, CA
Securing Your Property to Reduce Premises Liability Risk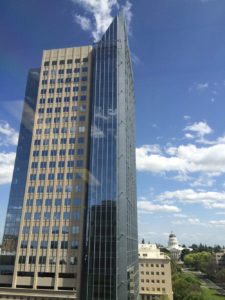 Kassouni Law has an appeals lawyer Los Angeles, CA residents look to when it comes to real estate questions. As a property owner, you have the responsibility to ensure that anyone who visits or trespasses on your property is safe. That's right—even trespassers have the right to expect that they are safe while on your property and won't be harmed. If you are a commercial property owner, your premise's liability risk may even be higher if you have additional traffic like customers, suppliers and delivery persons, contractors, and employees. Under the law, it is your responsibility to recognize when a hazardous condition has developed (a broken stair step or a cracked sidewalk are but two examples) and mitigate that danger. The failure to do so can leave you vulnerable to a costly civil lawsuit when the injured individual seeks compensation for their damages. In the event this happens, you'll want to contact an appeals lawyer Los Angeles, CA knows they can trust. 
Attractive Nuisance Doctrine
As mentioned, even trespassers enjoy the right of safe passage across a property. In particular, when what is known in legal parlance as an "attractive nuisance" is present, you will be well served to follow the letter of the law. The thought behind an attractive nuisance is that a property owner may have a structure or something else that is so attractive or enticing to persons that they just can't help themselves but to trespass. The most common example is a swimming pool; it is an attractive nuisance to local children who will want to swim in it and may get hurt or even die as a result. Very often in these cases, the child drowns or falls into an empty pool and suffers serious or fatal injuries. A Los Angeles, CA appeals lawyer familiar with real estate can tell you it is the US legal system's view that in order to prevent these scenarios, the property owner must post warning signs. In the case of a pool, "No Trespassing" or "No Lifeguard On Duty" signs are ideal. The property owner is also obligated to install sufficient fencing around the pool and a locked gate to prevent entrance. If you are the owner of a motel or other facility that has a pool or another type of attractive nuisance, talk to your lawyer about the preventative measures you must take to prevent injuries and deaths.
Develop an Internal Policy for Maintaining Safety
A real estate appeals lawyer in Los Angeles, CA will advise that depending on the nature of your business and the individuals who frequent your property, you may have a higher or lower degree of premises liability risk. Obviously, if businesses have only a few employees, and no customers visit, then it may be a simpler matter of noting when problems develop and assigning responsibility for fixing them in a timely manner.
If you're the owner of a retail store, then it behooves you to educate staff on the importance of maintaining safe conditions. For instance, if the carpet tears, a floorboard warps, or a ceiling tile cracks, the first person to notice this should immediately notify the onsite supervisor. If the problem may cause a customer to slip and fall, then the hazardous area should be cordoned off with sufficient tape and warning signage until the problem can be fixed. Note that it should be fixed as soon as possible. If it is left unattended, this can be used in the customer's personal injury claim as proof of your company's negligence.
Premises liability risk can be mitigated when an action plan is put into place and the appropriate steps are taken when a problem develops. Contact Kassouni Law to speak with a real estate appeals lawyer in Los Angeles, CA about your property today.