Real Estate Lawyer Sacramento, CA
Real Estate Lawyer Sacramento, CA

When Buying Real Estate, Let an Attorney Protect Your Best Interests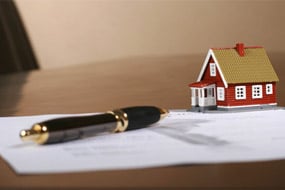 A Kassouni Law real estate lawyer Sacramento, CA knows and trusts will tell you that buying a home is likely the biggest monetary transaction in a person's life. During the purchasing stage, there are many issues that can arise. Of course, deciding where you want to live is the first question, but then you will have to decide how much you are willing to offer. The house must also be fully prepared, evaluated, and repaired before sealing the deal. Our law firm can help protect you before signing any documents, so you understand what you are buying and all the potential pros and cons! 
Questions To Ask the Seller
When you finally find what you feel is the perfect place, it can be easy to get excited and miss the fine print on a home buyer's contract. During this period of excitement, we can watch out for your best interests, to decrease the chances of facing a lawsuit because you weren't entirely aware of what you were getting yourself into. Before signing on the dotted line, a real estate lawyer in Sacramento, CA will suggest asking a series of questions, such as: 
Are there any environmental hazards on the property, present and past?

Are there zoning violation problems?

Are there any restrictions on the property that would limit my ability to use it in certain ways?

Are there problems with the chain of title to the home that could impact having 100% ownership of the property?
Real Estate Disputes
When real estate disputes do develop, they aren't only about issues with the buying process, like deeds, titles, construction contracts, and defects. Other topics for real estate litigation can entail boundary issues, property injuries, nuisances, encroachment, and trespassing. Perhaps the seller failed to disclose information, such as material defects and facts, that would have influenced the buyer's decision. Or a contract issue regarding inaccurate information. If you feel like you were cheated when buying a home, then we advise getting help from a Kassouni Law real estate lawyer in Sacramento, CA. 
Improving Communication
The seller has a responsibility to potential buyers to always be forthcoming about pertinent details. If buyers feel like there is something the seller isn't telling them, an attorney at Kassouni Law can investigate further. Sometimes, all it takes is a legal professional reaching out to a seller to get them to reveal the information they were hiding. A Sacramento, CA real estate lawyer well knows the last thing sellers want is to have legal action taken against them because of a real estate transaction. We can improve communication simply with our presence. If a seller knows you have an attorney overseeing the transaction, they are less likely to leave out important information. 
If you or someone you care about is about to make a big transaction by buying a home, please let us review the documents and situation before signing. Once you agree to buying the house, it can be difficult to take a step back if you find out it wasn't what you had anticipated. Call a real estate lawyer Sacramento, CA counts on at Kassouni Law today!