Real Estate Lawyer Sacramento, CA
Real Estate Lawyer Sacramento, CA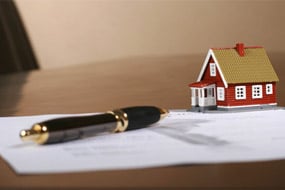 A real estate lawyer Sacramento, CA residents trust from Kassouni Law was founded on the principle that the preservation of liberty is the most important political, social, and economic value bestowed by our founding fathers. This informs all that we do at Kassouni Law. It is our mission to defend our clients against government and private abuse.
Dedicated to providing superior representation, our commitment to the attainment of justice allows us to establish personalized strategies for every client. With an unwavering commitment to the protection of private enterprise, and the experience to deliver results, our Sacramento lawyers will defend your constitutionally protected rights and liberties.
Unlike many other law firms, Kassouni Law never "straddles the fence." You won't find our lawyers representing clients against the government one day, and the next day representing the government. We take cases we believe in. The attorneys at Kassouni Law serve clients throughout the state of California with the headquarter office in Sacramento, and a satellite office in Los Angeles. They have litigated cases against all manner of governmental entities, including building departments, planning departments, the California Coastal Commission, cities and counties, and states, all on behalf of private individuals and businesses.
Below, you'll find a brief overview of the areas of practice we handle at Kassouni Law. Please feel free to contact us at our Sacramento and Los Angeles offices with any questions by calling 1-877-770-7379. Managing lawyer Timothy Kassouni will speak with you personally.
What is the Role of a Real Estate Lawyer?
When you plan to purchase any type of real estate, you will likely need to hire a real estate lawyer in Sacramento, California. Whether this is the first property you have bought, or one of many, you might have questions about what the role of this professional is. 
Buying Property
If you are buying real estate, you may need a lawyer to:
Arrange and/or view the title search

Make sure all of the conditions of the sale are satisfied

Deal with the lender

Handle the financial transactions

Conduct business with the seller's lawyer

Counsel and/or defer to you
Selling a Property
If you are selling real estate, you may need a lawyer to:
Obtain and review all of the property or parcel information

Receive requisitions and respond to them

Handle the transfer of funds from the buyers

Conduct business with the lawyer of the buyer

Counsel and/or defer to you
AREAS OF PRACTICE:
The Sacramento and Los Angeles appeal lawyers at Kassouni Law have experience representing clients on appeal in the California Court of Appeal, the Federal Ninth Circuit Court of Appeals, the California Supreme Court, and the United States Supreme Court.
The process of a legal appeal is different from a trial. Most appeals focus on written arguments presented to the court and very few appearances are required. Therefore, in selecting an appellate attorney, it often makes sense to consider an attorney outside your geographical location. One suggestion, consider appeal law firms in Sacramento, who often offer much lower rates than those offered in the larger major metropolitan areas. This is due to the lower cost of overhead in California's capitol region, Sacramento.
If you have suffered an adverse trial court ruling, or obtained a successful ruling which must be defended, contact the Sacramento and Los Angeles appeal lawyers at Kassouni Law by calling 1-877-770-7379. Managing attorney Timothy Kassouni will speak to you personally to honestly and objectively assess the legal merits of your case.  Learn more about appeals…
The seasoned real estate attorneys at Kassouni Law skillfully manage complex real estate and constitutional property rights cases in the courtroom. However, our attorneys often work on behalf of their clients to settle many real estate matters out of court. We have found this to be the most cost-effective and least time consuming approach in most legal matters. To have your real estate matter evaluated by an attorney, please give Kassouni Law a call at 1-877-770-7379. Learn more about Real Estate Law with this overview from the real estate attorneys at Kassouni Law…
Constitutional Property Rights
Managing attorney Timothy Kassouni started his career in land use and Constitutional property rights over 20 years ago. His involvement in many seminal Constitutional property rights legal matters has led to the setting of legal precedents throughout California and the nation. This experience makes Kassouni Law a land use law powerhouse and one of the leading California property rights attorney teams. See our California Property Rights attorney results by clicking here.
The land use and property rights attorneys consult and litigate on a wide range of land use matters including but not limited to takings, inverse condemnation, eminent domain, easement, trespass, permitting, zoning, and development. If you wish to have your Constitutional property rights matter evaluated by one of California's foremost land use attorneys, call us at 1-877-770-7379. Mr. Kassouni will speak with you personally. For more on land use, see our legal blog. Learn more about Land Use Law…
The attorneys at Kassouni Law believe that Constitutional rights and personal freedom are intertwined; it is our mission to relentlessly defend your Constitutional rights against government and private abuse. If you have any Constitutional rights related issues, please contact Kassouni Law at 1-877-770-7379. We will be pleased to assess your rights and remedies and help you form a plan of action to obtain positive results. Learn more about Constitutional Law…
The business lawyers at Kassouni Law specifically advise clients on matters relating to contracts and breach of contract disputes. It is our aim to help our business clients stay out of court. But should the need arise, our attorneys have extensive experience in litigating in a wide range of complex matters. If you have a contract question or are considering litigation regarding a business dispute give us a call for an evaluation of your matter at 1-877-770-7379. Learn more about Business Law…
The prospect of filing a claim against a developer can be a daunting and uneasy one. However, a seasoned construction defect attorney can guide you through the process. The construction defect and real estate attorneys at Kassouni Law have previously recovered substantial sums for clients. Please call our offices at 1-877-770-7379 with any questions. Lawyer Timothy Kassouni will speak with you personally. Learn more about Construction Law…
Writs and injunctions require quick and immediate action to bar one from irreparable harm. If you are interested in utilizing this legal remedy please give us a call for a legal evaluation 1-877-770-7379. Learn more about Writs and Injunctions…
There are many complex state and federal environmental laws which can affect virtually any home and business owner in the country. If you are experiencing challenges with the government over environmental issues and regulations, please call 1-877-770-7379. Learn more about Environmental Law…
Reasons To Speak With a Real Estate Lawyer
There are several reasons that someone may consult with a Sacramento real estate lawyer in California. Many states require a real estate lawyer during the closing sale of property. Other states may not have this requirement, however, there may still be circumstances where it is in your best interest to hire one for legal representation.
If you are selling or purchasing property, a lawyer can see that your rights are protected. Commercial real estate sales are particularly complicated transactions and most people turn to a lawyer so that they have someone to watch out for red flags or other signs that it is not the deal for them. If you are dealing with another issue or transaction related to real estate, chances are a lawyer who has knowledge in this specific topic can be useful. 
What Real Estate Attorneys Do
As you may have noticed in the list above, real estate lawyers are educated in various transactions regarding property. Depending on your preferences, you can hire a real estate lawyer from the very start of your transaction, in the middle for some advising, or right before you close so that there is not anything important you may have missed about the deal. Real estate lawyers are also great about acting as litigators if a dispute were to arise.
If you are a business owner, a real estate lawyer can work with you if you are interested in buying, selling, leasing, or developing a property. If you are a prospective homeowner, then a lawyer can prepare and oversee the mortgage details, title, and closing documents when buying a home. 
Real Estate Disputes
At the beginning of a residential property transaction, hiring a real estate lawyer may not be needed. But, it may soon become necessary especially if a dispute occurs between the parties. A real estate lawyer can help litigate between a seller and buyer if a disagreement were to arise for any of the following reasons: 
Failure to Disclose

Not Acting in Best Interests

Deposit Disputes

Purchase Contract Issues

Other Legal Issues
One of the best ways to reduce the chances of such an issue arising is by hiring a real estate lawyer from the start. It is easier to take actions so that the transaction goes smoother, rather than try to undo a disagreement after it has already gotten complicated. 
When Should You Contact a Lawyer?
It is advisable for sellers and buyers to consult with a real estate lawyer in Sacramento, CA as soon as you are ready to make an offer or purchase. At this time, legal documents will be involved. A lawyer can review them so that you know what to expect, as well as the implications involved. Your lawyer can explain these details to you in English, and with the legal jargon. 
What Are Some Things to Look for in A Real Estate Lawyer?
It is important to choose a good Sacramento, CA real estate lawyer who:

Focuses on real estate law

Offers competitive and transparent pricing

Has experience with the type of property you are selling or buying

Is familiar with the area you are buying or selling in
What is The Cost of a Real Estate Lawyer?
The cost of a real estate lawyer can vary depending on a number of different circumstances, as well as how they charge (hourly or flat rate fees). There might also be disbursements (i.e. photocopies, carrier fees, title searches, etc.) incurred that the lawyer will cover on your behalf. Additional fees may include:
Title insurance
Fire insurance
Mortgage acquisition charges
Adjustments for taxes
Gross sales tax
What Are Title Fees? What Are Disbursements?
A disbursement is a type of fee incurred by your lawyer. Whether they will be applicable to your legal case will depend on the circumstances involved. Disbursements can include faxing, photocopies, carrier rates, title searches, and more. Legal fees are the amount of money, based on an hourly or flat rate, that you will pay to the real estate lawyer in Sacramento, CA for his or her time. 
What is Title Insurance? Is it the Same as Registration?
A title registration is basically changing the title of the home or property from the sellers to yours. Title insurance is a type of insurance that protects you from liability in the event a title issue arises. For example, if there are outstanding property taxes, your title may be affected. 
Call Kassouni Law Today
If there are other issues aside from what we have covered above but still pertains to real estate, then you will probably find our services useful. Do not hesitate to call if you are unsure whether you need to hire a lawyer or not. If any of the above information resonates with something you are dealing with right now, then please call us today to speak with a CA real estate lawyer in Sacramento at Kassouni Law.