Attorney Profiles
---
The attorneys at Kassouni Law have the experience, education, and insight which position them as premier Los Angeles and Sacramento attorneys. To speak with a legal team that offers unsurpassed legal skill to clients throughout the state of California, call for a consult at 877-770-7379.  Our lawyers offer a wide array of legal services within a spectrum of practice areas giving the clientele of Kassouni Law the assurance that every effort will be made to resolve their legal issues. Our Los Angeles and Sacramento attorneys get support from dedicated staff who bring knowledge, understanding, and skill which ensures unparalleled representation.
---
Sacramento attorney Timothy Kassouni founded the firm believing passionately in his duty to defend client's property rights and Constitutionally protected liberties. He has practiced complex land use, Constitutional, real estate, business, appellate, and construction litigation with firms in Los Angeles, Orange, and Sacramento Counties. Additionally, Mr. Kassouni has served as temporary District Attorney with the Sacramento District Attorney's office. His litigation experience in land use and property rights law at both the trial court and appellate court levels has led to legal victories and the setting of precedents throughout the state of California.
---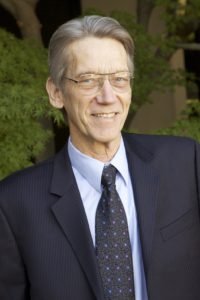 R. S. Radford is a former Principal Attorney at Pacific Legal Foundation. For more than 25 years, Mr. Radford has practiced before the United States Supreme Court, the Ninth Circuit, and other Circuit Courts of Appeals, primarily in cases involving property rights and land-use regulation. He has also appeared before the highest courts of New York, California, and other states, and has testified in federal court as an expert on California law. Mr. Radford has published more than 20 articles on constitutional law and property rights in leading academic publications, and has been cited in hundreds of books, journals, and legal treatises around the world. A contributing editor to the Encyclopedia of American Civil Liberties, Mr. Radford is a former adjunct law professor and California Lawyer of the Year.
---