Coastal Commission Lawyers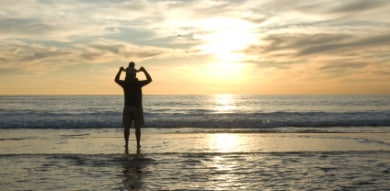 Dedicated to providing superior representation, the California Coastal Commission attorneys at Kassouni Law have a thorough command of Coastal Act Law and litigate exclusively in the defense of clients' Constitutionally protected property rights against the California Coastal Commission. One of a handful of preeminent California land use and Constitutional property rights lawyers, Timothy Kassouni has been litigating Coastal Commission cases for over twenty years. His experience has led to legal victories and the establishment of legal precedents throughout the state of California. Mr. Kassouni takes an active personal role in all aspects of litigation, and does not farm out important tasks to clerks. This personalized approach is crucial to understanding every client's needs and objectives, allowing for the most effective representation in California Coastal Commission disputes and violations.
Our Mission: the defense of private citizens' Constitutional property rights and personal freedoms
While larger firms may claim to have experience in property rights and Coastal Commission matters, this type of statement can be misleading. When considering hiring a California Coastal Commission attorney, ask about his or her personal experience with the Coastal Commission -not the aggregate experience of the entire firm. To litigate effectively, this area of the law requires substantial experience and expertise including a thorough grasp of Coastal Act law.
Further consideration might be the attorney's personal beliefs. At Kassouni Law, our California Coastal Commission attorneys never straddle the fence. You simply won't ever find our lawyers representing the Coastal Commission or any other governmental entity. In most law firms, it's common practice to represent both the government and property owners. Philosophically, our California Coastal Commission attorney team could never do this, they represent property owners exclusively.
If you own property that falls under the jurisdiction of the California Coastal Commission, and anticipate any type of development, no matter how small, call Kassouni Law for a consultation. It may seem strange, but even the smallest of projects can and will be deemed "development" by the California Coastal Commission, and matters can get complicated if the California Coastal Commission believes that your property contains an environmentally sensitive habitat area. If you have already tried to obtain a permit and are encountering problems with the California Coastal Commission, such as burdensome conditions and exactions our California Coastal Commission attorneys can help.
More on the California Coastal Commission from the Coastal Commission Lawyers at Kassouni Law…
The California Coastal Commission is one of the government's most powerful regulating entities, with jurisdiction along the California coastline. The Coastal Commission and the Coastal Act were created in 1976 for the purpose of preserving the beauty of the California coast. Few people realize, however, that the Coastal Commission is continually seeking to expand its jurisdiction, and power. That power is now unchecked. The Coastal Commission typically imposes conditions, or exactions, in exchange for issuing a permit, many of which are unconstitutional. For example, the Coastal Commission may require a property owner to relinquish portions of the property to the government for scenic or beach access purposes, in exchange for a permit. The dedication of conservation easements are also often required. In 1987, the United States Supreme Court in Nollan v. California Coastal Commission concluded that these types of exactions were "extortion," yet the Coastal Commission still imposes them. Even if you own property miles inland, the Coastal Commission can now exert its jurisdiction, which is not what the voters intended in 1976. Emergency state legislation was adopted in 2005 to attempt to correct the California Coastal Commission's inherent violation of the doctrine of separation of powers. For an overview of the California Coastal Commission's violation of the separation of powers, see the California Court of Appeal opinion in Marine Forests Society v. California Coastal Commission.
When dealing with a Coastal Commission matter, it's important to get trusted advice. At the Sacramento and Los Angeles offices of Kassouni Law the Coastal Commission lawyers give honest, straightforward advice to all clients. After analyzing each client's legal matter, our California Coastal Commission attorneys will assess your legal rights and remedies to help you form a strategic plan of action for positive results. The Coastal Commission attorney team can be reached by calling 877-770-7379.