Appellate Lawyers California
Appellate Lawyers California
How to Determine Value of Property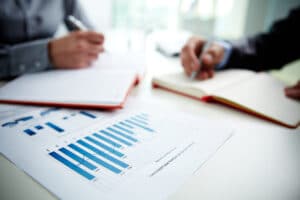 Why Hire an Appellate Lawyer
A court order is not always the final word. As our appellate lawyers California respects might explain to you, the appellate process allows a higher court to review practically all decisions in a matter. This process can present an opportunity to improve the outcome of your case; however, it can also be tedious if you need to respond to the opposition's appeal of a favorable outcome. 
Whether you are seeking to appeal the outcome of your case, or need to respond to one, Kassouni Law's appellate lawyers in California understand the unique challenges that tend to be involved in the process. Rest assured we have an eye for details and identifying mistakes made in trial courts. From this, we are adept at formulating strategies that can result in an overturn of results that do not suit your interests. At the same time, we are very experienced in defending and preserving your hard-earned successes. If this is something you are in need of, please call Kassouni Law now. 
Kassouni Law: California Appellate Lawyers and Appeals Law Firm
Kassouni Law handles appeals decisions that involve all stages of legal litigation. This includes:
Pre trial orders

Summary disposition orders

Jury judgements

Non-jury judgements

Post-trial orders
Our appellate lawyers in California represent clients in all appellate courts, including local, state, and federal levels. We have proudly represented individuals and businesses in appeals that involved:
Constitutional law

Land rights law

Real estate law

Environmental law

Business law
Why Hire an Appellate Lawyer
There are a number of reasons to hire our California appellate lawyers. If you are unsure whether or not you need legal help, or would like to explore how we can assist you, consider the following benefits of hiring some of the best appellate lawyers California has to offer. 
Experience – Like anything, whenever a person dedicates themselves to a specific focus, they will get better at it. The appeals process tends to involve a certain skill set that is not possessed by all lawyers. For example, trial lawyers and California appellate lawyers may possess different skills and techniques. However, there are some trial lawyers who also are considered to be gifted appellate attorneys. 
New Perspective On the Case – A trial lawyer might struggle to view issues of an appeal in an objective manner. For example, he or she might have formed a relatively fixed idea about the case's strengths and weaknesses. Whereas, an appellate lawyer may bring a fresh perspective to the case and view it in an objective way. He or she might identify strong arguments that were not previously noted. 
Appellate Lawyers Give Undivided Attention to the Case – Trial lawyers are hardworking, yet may be unable to handle both trials and appeals. An appeal will require a lot of time. The lawyer will need to explore the case in full, and then some, as well as legal principles that make up the appeal. Our appellate lawyers in California can give each case the attention it needs and deserves. 
Extensive Legal Knowledge – An appellate lawyer should have an in-depth understanding of the state and federal legal system, as well as trends, principals, and arguments that are most likely to win. Sometimes a case will involve a novel issue. In a situation like this, the court will take into consideration how the case will set a precedent. A California appellate lawyer will need to draw upon his or her experience and knowledge to meticulously fashion their argument based upon policy considerations and the law. This is something that takes tedious work, review, and time. 
Efficient and Cost- Friendly – Appealing any case is a massive job. Depending on the circumstances, it may include hundreds or thousands of pages, in addition to thousands of hours of research. By hiring the right appellate lawyers in California, you can feel peace of mind in knowing proper legal research has ensued so as to obtain all relevant facts related to the appeal and the law. 
Adept Writer – A brief is very important in an appeal. In fact, it is typically more important than the oral argument because it will be the first part of the appeal that is received by the court. Many lawyers are not taught how to write in a persuasive way; however, an appellate lawyer should be well adept, albeit a master, of writing that is enticing and persuasive. Complicated facts should be straightforward and simple without losing their value. These skills take many years to develop, and should not be ignored. 
How to Determine Value of Property
Real estate appellate lawyers California residents regularly consult with well know that there are many factors that go into determining what the overall return on investment (ROI) a commercial real estate investor will be. One of the main factors in making this determination is the valuation of the property. In order to make sure you are getting accurate information, consider contacting a skilled real estate law attorney from Kassouni Law for help.
Having a qualified real estate law attorney can be critical to getting the most out of your investments, especially since there is more than one way to evaluate a property. While you may think this part of real estate should be fairly simple, the truth is that there are multiple ways to determine what the final ROI may be.
One way to determine the value of a property is by using the cost approach method. This is done by examining the amount of money it may take to purchase the property and what amount of money – if needed – would be needed to remodel/rebuild it. The cost approach method is usually used in properties in need of extensive upgrades or repairs or are unique in some way. Real estate appellate lawyers in California are familiar with how much repairs can impact returns.
Another type of valuation method that investors often use is the capitalization method. This method is based on how much money the investor could earn from the property. Some of the many factors this method uses to make this determination includes potential cost of maintenance, cost of utilities, and cost of buying the property, and how much the building could be sold for.
A third commonly used valuation method is the sales comparison approach, also known as the market approach. California appellate lawyers well-versed in real estate are familiar with this type of method, where there is heavy reliance on the recent sales of other similar properties in the area. The comparison approach is considered one of the least reliable methods, however, many real estate analysts consider it an effective method during times of economic downturns or slow real estate markets.
When a commercial investor plans on holding onto the property in order to collect rental income, the valuation method most appropriate is gross rent multiplier. This method calculates when the owner will begin to see returns when the property has "paid for itself."
The final ROI calculation method is the value per door process. Real estate appellate lawyers of California will tell you, it is typically one of the least used methods to evaluate a property. However, it is still considered very effective, especially when determining the value of a multi-tenant building. The value per door method determines how much the investor can expect to earn "per door" or per unit. This method gives the investor insight on whether or not the rental price required for a return on investment is comparable to rents being charged at similar buildings in the area.
Appealing an Unfair Tax Assessment
If your property has been unfairly assessed by your property tax assessor, and you believe it is inconsistent with the current market and conditions, you should speak with an appellate lawyer. 
In California, the government is more reliant on property tax revenues than ever before. Although you might feel that you stand alone in this situation, please know that you have a legal right to appeal the tax assessment. Only you can do that, and if you wait, you could forfeit your right to be able to appeal the situation. 
In order to appeal the property tax assessment, you will typically need to wait until you annual assessment notice has been mailed out. This process can vary, but usually begins in February. From this point on, you will have a short period of time to file a protest with the local government or board. 
This is important because you generally cannot appeal the assessment to the state tax tribunal if you have not appealed to your local government or board first. You can, and should, at anytime reach out to our appellate law firm for guidance and legal assistance. By having a lawyer on your side, you can significantly improve the outcome of your case. Let us negotiate a sound resolution with the assessing officials, working with skilled appraisers and accountants, and develop a case that gives you a fair, and lower, assessment. 
Contact a Real Estate Law Attorney Today
If you are considering or involved in any type of real estate transaction, contact Kassouni Law today to speak with one of our real estate appellate lawyers California trusts to set up your initial consultation.