Appellate Lawyers California
Appellate Lawyers California
How to Determine Value of Property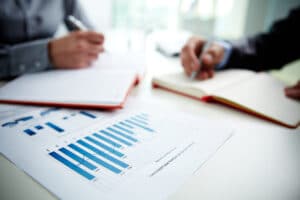 Real estate appellate lawyers California residents regularly consult with well know that there are many factors that go into determining what the overall return on investment (ROI) a commercial real estate investor will be. One of the main factors in making this determination is the valuation of the property. In order to make sure you are getting accurate information, consider contacting a skilled real estate law attorney from Kassouni Law for help.
Having a qualified real estate law attorney can be critical to getting the most out of your investments, especially since there is more than one way to valuate a property. While you may think this part of real estate should be fairly simple, the truth is that there are multiple ways to determine what the final ROI may be.
One way to determine the value of a property is by using the cost approach method. This is done by examining the amount of money it may take to purchase the property and what amount of money – if needed – would be needed to remodel/rebuild it. The cost approach method is usually used in properties in need of extensive upgrades or repairs or are unique in some way. Real estate appellate lawyers in California are familiar with how much repairs can impact returns.
Another type of valuation method that investors often use is the capitalization method. This method is based on how much money the investor could earn from the property. Some of the many factors this method uses to make this determination includes potential cost of maintenance, cost of utilities, and cost of buying the property, and how much the building could be sold for.
A third commonly used valuation method is the sales comparison approach, also known as the market approach. California appellate lawyers well-versed in real estate are familiar with this type of method, where there is heavy reliance on the recent sales of other similar properties in the area. The comparison approach is considered one of the least reliable methods, however, many real estate analysts consider it an effective method during times of economic downturns or slow real estate markets.
When a commercial investor plans on holding onto the property in order to collect rental income, the valuation method most appropriate is gross rent multiplier. This method calculates when the owner will begin to see returns when the property has "paid for itself."
The final ROI calculation method is the value per door process. Real estate appellate lawyers of California will tell you, it is typically one of the least used methods to valuate a property. However, it is still considered very effective, especially when determining the value of a multi-tenant building. The value per door method determines how much the investor can expect to earn "per door" or per unit. This method gives the investor insight on whether or not the rental price required for a return on investment is comparable to rents being charged at similar buildings in the area.
Contact a Real Estate Law Attorney Today
If you are considering or involved in any type of real estate transaction, contact Kassouni Law today to speak with one of our real estate appellate lawyers California trusts to set up your initial consultation.