Eminent Domain Law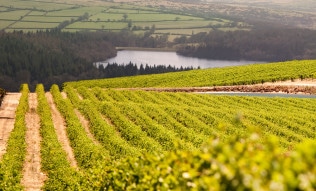 Kassouni Law was founded on the belief that property rights and personal freedom are intertwined. With an unwavering commitment to the protection of private enterprise, the Sacramento and Los Angles eminent domain lawyers at Kassouni Law will defend your Constitutionally protected property rights and fight for just compensation.
More on Property Rights from the Eminent Domain Lawyers at Kassouni Law…
When the government wants to use your property for a public purpose, such as a school or a park, it must pay you just compensation for the market value of your property. This is called eminent domain. Eminent domain cases typically involve disputes over the market value of the property, or disputes over whether the government is truly going to use the property for a public purpose. The government will consistently and markedly undervalue the property in eminent domain proceedings. These cases therefore depend on the expertise of the attorney and the appraiser retained by the property owner.
What if the government is regulating the use of your property without paying any just compensation? In this instance, the property owner must initiate an action against the government for damages, such as diminished market value or lost income. This is called an action for inverse condemnation, a right you have under the Fifth Amendment of the United States Constitution and the California Constitution. If the behavior of a government employee is particularly arbitrary or egregious, the employee may be found liable under the Civil Rights Act. The firm's expertise in land use and property rights law has led to legal victories and the setting of legal precedents throughout the state of California.
Experienced California Property Rights Lawyers
Dedicated to providing superior legal representation, the eminent domain lawyers at the Sacramento and Los Angeles offices of Kassouni Law are committed to the defense of their client's property rights. First, our eminent domain attorneys establish personalized strategies by listening to the concerns of each client. Next, the attorneys posture each case properly very early on to maximize results. There can often be very short statutes of limitations, therefore it is important to take action as soon as problems arise. If you have questions about the eminent domain process, please give Kassouni Law a call you may reach both the Los Angeles and Sacramento offices by calling (877) 770-7379. Owner Timothy Kassouni will speak with you personally.