California Land Use Law Firm – Trusted Property Rights Advocacy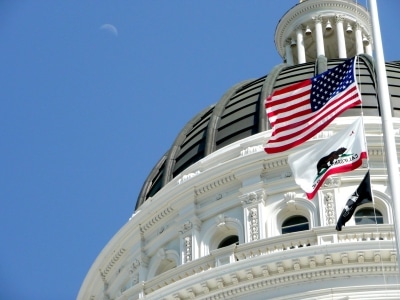 Land use attorney Tim Kassouni and his legal team are recognized throughout the state of California for policy changing litigation. The land use team at Kassouni Law believes in the protection of private property rights, those same rights so cherished by our founding fathers. The firm's strategy is simple: defend the rights of the people — private landowners –never the government. This policy is unique amongst California Land Use Law Firms and precludes the property and land use attorney team from potential conflicts of interest. If you or your business has a matter with a building department, planning department, the California Coastal Commission, city, county or other private entity, a member of our land use attorney team will be happy to speak with you personally. Our zealous commitment to our clients' concerns includes the following areas: Zoning law, Development law, Eminent Domain law, Inverse Condemnation law, Growth Control law and policy
"At Kassouni Law, the land use lawyers believe property rights are essential for a free society."
Our nation, and in its early days, our great state of California, believed that individuals and businesses should enjoy much freedom in the reasonable use of property. While most of us agree that some restriction is proper — promoting community values and harmonious use of adjacent properties are goals upon which we can agree — often, we find government, its subdivisions and agencies, becoming overly aggressive. At such times, you can rely upon the Sacramento land use attorney team of Kassouni Law. Our land use lawyers have the breadth of experience rarely found in a land use law firm, having set property rights precedents throughout the state of California. The property lawyers not only counsel clients, but also litigate matters in courts. We combine our extensive knowledge with our local presence to provide you the representation you deserve. We listen to your concerns and help you articulate your goals for resolution of any pending issues not limited to the following:
-We will ensure that public agencies comply with all procedural requirements
-We will help with community objections to any land-use concerns
-We can develop strategies for dealing with difficulties in development and planning
-We can assist when government seeks to take your land and undervalues its worth
We believe our property and land use attorney team has a passion rarely found among land use law firms. When Constitutional rights are at stake, we find no higher calling than our dedication to zealously and competently represent our clients — both the people and the economic drivers of commerce in our great land — in guarding these ideals. We have never represented a government agency. Simply put, you won't find our Sacramento land use lawyers representing the government one day, then representing a client against the government the next. While it may be hard to believe other land use law firms engage in this conflict of interest, you will find our practice distinct from most other land use law firms throughout the state in this regard. You can trust our land use attorney team to listen, understand, and counsel with respect to any property concerns.
Contact us today. We are a cost-effective solution to all of your land use issues. Feel free to call and speak to a Sacramento or Los Angeles land use attorney: toll-free 877-770-7379.
Kassouni Law — property lawyers for all of your land use concerns.