California Appeals Law firm
California Appeals Law Firm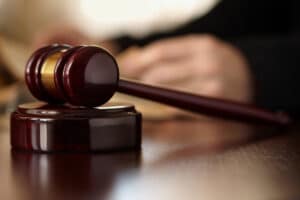 As a very experienced California appeals law firm, we, at Kassouni Law, have come up with advice that may help people to avoid some of the pitfalls that can come into play during an appeal. If you need a lawyer for an appeal or post-conviction relief, or you are in some way already involved in the legal system and need help, you'll want to have the right appellate lawyers California has to offer.
Experience Does Make a Difference
It takes years to master the ability to sift through legal transcripts for errors, research issues, write briefs that are persuasive, and argue the case to judges, jury's, and panels. There is no actual number that adequately trains lawyers at a California appeals law firm; however, having done 10 or 15 is typically considered beginner's work. You should look for a firm that has handled many appeals cases – and successfully. Rest assured, at Kassouni Law, we have the experience you are looking for. 
Appellate Lawyers Should Be Recognized by their Peers
A good appeals law firm should be recognized by their peers and rated as being ethical and knowledgeable. They should have many successful cases, and be open to talking about their accomplishments to any prospective client who might inquire (within the limitations of privacy matters). 
Your Lawyer Should Handle the Case
It is important to choose a California appeals law firm that will actually handle all aspects of the case. This includes the initial consultation, through to the oral argument in front of a judge or panel, to any post-decision motions. There are referral services that blanket themselves as a national law firm. In general, these firms may not be right for something as serious as an appeal. 
Ask a Lawyer to Evaluate Your Case
You should ask a lawyer to evaluate your case. When they do so, they should not guarantee a certain outcome. Rather, they should be able to tell you what your potential chances of success might be based on the record and court where the case is pending. 
Look for a Lawyer with Enthusiasm
You should want a California appeals law firm that is enthusiastic about your case. You don't want a legal advocate who is more focused on what they are doing when they get off work. Instead, you want a tenacious warrior who is enthusiastically going to carry your spear into battle. This is not a game, but it is a fight that will have an outcome. This outcome may affect your life, your career, and your future. You want to be able to rely on a zealous firm that will assert your position under the rules of an adversary system. 
Your Lawyer Must Be a Great Writer
An appellate lawyer has many duties, including to be able to write persuasive briefs on your behalf. In these briefs, the facts of the case and legal arguments will be set forth. They are ready by judges and law clerks prior to a decision being made. Your lawyer should be a very good writer who can put together clear, persuasive briefs. 
If you are looking for the right California appeals law firm, look no further than Kassouni Law for guidance and legal advocacy.