Sacramento Real Estate Law Firm
Sacramento Real Estate Law Firm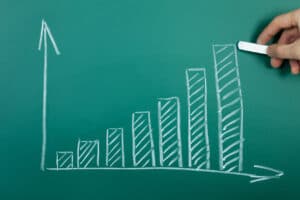 When you sell or purchase a property, it may be in your best interest to hire a Sacramento real estate law firm. In these processes, there are a number of legalities that must be followed. In addition to these rules, there will be a significant amount of money to be transferred. One mistake could lead to litigation and financial disaster. By consulting with a leading real estate law firm in Sacramento, you can feel peace of mind in knowing that your rights and interests are protected. At the same time, all transactions and legal drafting of documents can be successfully carried out in a timely manner. 
Whether you are buying or selling a home, you may be asked to sign a contract, or other legal documents. A real estate lawyer Sacramento, CA has to offer can review these documents to verify whether or not the contract serves your best interest. Issues that a lawyer might look for, include the length of time for which the contract is in place, the type of commission earned by the agent, the terms and conditions of the contract. Your lawyer can be with you during every step of the way, from the point before the sale or purchase and all the way until closing day. You will have the ability to ask questions, address your concerns, and know what is expected of you. This kind of accessibility can be invaluable during a real estate transaction. 
Are You the Buyer of a Property?
When you make a decision to purchase a home or other property, you will need to have an idea of what your budget is. Ideally, you will have been pre-approved for a mortgage or loan before you begin to look seriously. Once you find a property that interests you, your Sacramento real estate law firm can work alongside you and your agent to negotiate a price that is fair. In addition to this, your lawyer can determine the contingencies that are put into place (i.e. the ability to cease the sale in the event you cannot sell or your home or circumstances arise). Your lawyer can also take care of legal issues that may arise during the buying process (i.e. title search discrepancies, home inspection problems, etc.). 
Are You Selling a Property?
A Sacramento real estate law firm can also help seller's to protect their interests. In addition to guiding the seller through issues such as those discussed above, a lawyer can prepare any documents that will be required during the sale of a property. 
Are You a Landlord?
If you are renting to tenants, you will be required to have a number of legal documents, including leases, contracts, eviction notices, and so forth. It may help you to have a Sacramento real estate law firm to correctly draft these documents so you know your property is completely protected, as well as your rights. 
Call Kassouni Law Today
If you are planning any real estate transaction, having a good lawyer on your side could make a big difference. Regardless of what you are doing, if real estate is involved, call a Sacramento real estate law firm. Contact Kassouni Law today.