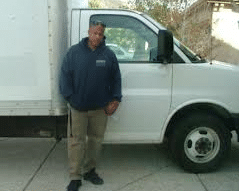 The Ninth Circuit will soon have the opportunity to decide whether occupational licensing applicants must submit to all licensing procedures and be denied a license before they can challenge the constitutionality of those procedures in court.
The facts of the case are fairly straightforward. Maurice Underwood wants to run a moving truck company in Nevada. He has the trucks, the manpower, and the experience to do so. But before he can get a  license to operate a moving company state law requires that he submit to a costly and time consuming licensing procedure where his license can be denied if existing moving companies protest that the granting of a new license in the area will reduce their profit margins. Not surprisingly, new licenses are almost never granted under this framework.  If Underwood tries to operate a moving company without going through this procedure, the state of Nevada has warned him that he will face severe criminal and civil fines and penalties.
Similar laws have been found unconstitutional. As the Ninth Circuit Court of Appeals explained less than a decade ago in Merrifield v Lockyer, protecting existing companies from legitimate competition is not a legitimate state interest.
Given this background Mr. Underwood was left with a choice: undergo a costly, time consuming, and likely unconstitutional licensing procedure with little chance of success, or file a legal challenge to the requirement that he undergo that procedure in the first place. Underwood chose the later.
Surprisingly, the Federal District Court dismissed his case. It held that in order to challenge the licensing procedure in court Underwood must first submit to the procedure and be denied a license. After all, the court noted, Underwood's competitors could always break from tradition and grant him a license. To use the common legal terminology, the court deemed that the case was not "ripe" for review, because no injury had taken place.
In so ruling, the court not only broke with precedent, but fundamentally misunderstood the injury that Underwood was claiming.  Underwood was not claiming that he was injured by not receiving a license, he was claiming that he was injured by having to waste time and money on a facially unconstitutional procedure before he could exercise his constitutionally protected right to earn a living.  Such challenges to permitting schemes are extremely common in the First Amendment context. In those cases the Supreme court has held that plaintiffs don't have to submit to a permitting procedure that violates the First Amendment before challenging that procedure in court.
Nonetheless, the district court chose to treat occupational licensing differently. Underwood has appealed that decision to the Ninth Circuit Court of Appeals.
The importance of the court's decision in this case cannot be overstated. Once a person applies for a license, he must exhaust all administrative appeals before he can challenge the denial of his license in court. This process can take months or years and cost thousands of dollars. Thus, if the ninth circuit were to find that one must apply for a license before challenging that procedure in federal court, judicial review of the constitutionality of licensing programs would become practically impossible for all but the most affluent clients.
The appeal lawyers at Kassouni Law wish Timothy Sandefur of the Pacific Legal Foundation every success as he proceeds to the Ninth Circuit.